William Michael Criss, 89, from Orofino | Obituary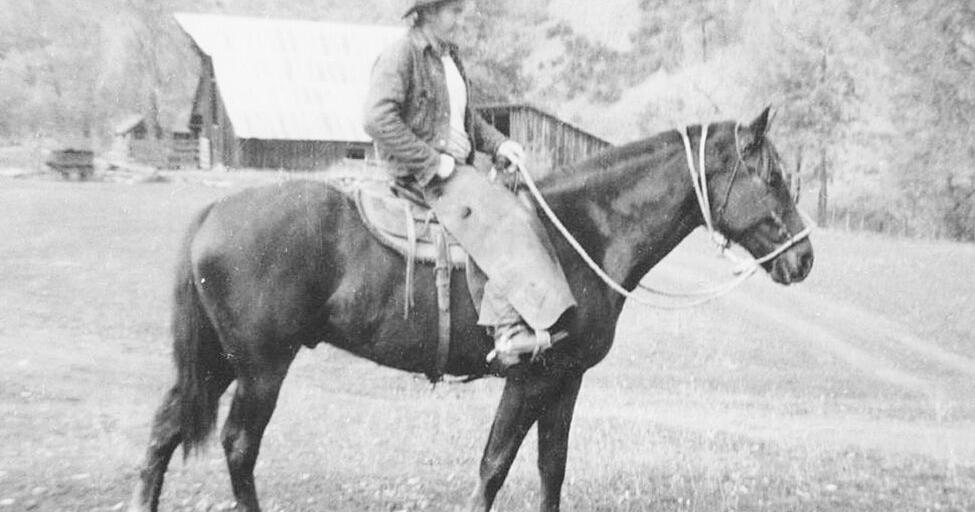 5-13-1932 to 11-20-2021
William Michael Criss (Bill) was a true self-made man, with many challenges from the start that would have determined the fates of most men, but Bill decided at a young age that he would determine his own fate.
Born May 13, 1932 in Redding, Calif. To Faye Leona Ezell, who was a single mom during a time when single teenage mothers were not the norm. His mother, Faye, could only show him the way with foster homes, cold nights and hungry days. It was difficult times.
Bill would tell you they weren't all bad and one of his fondest memories of his childhood was spending time at Caulkins Ranch in Round Mountain, California. Mr. and Mrs. Caulkins were foster parents who were taking care and caring for them and gave Bill the vision of what it should be like to have a family and do something on his own. He always called Mr. Caulkins "Grandpa Caulkins".
Life from top to bottom was for Bill, and his mother married Roy Criss, who adopted Bill in 1939. As Faye struggled with motherhood and a new marriage, Bill was shipped to McDoel, Calif., And was introduced to Roy's family, which included several older brothers and a few uncles who welcomed him as a family.
They had a huge ranch and Bill was introduced to the world of "Cowboy"… They were nice to Bill and he wanted to stay, but again, fate was not on his side and he was sent home to Redding. Bill was fighting, he was hitchhiking or taking a bus to McDoel and his mother would catch up with him and bring him in.
In 1948, Faye divorced Roy and remarried William Withrow. More turbulent times for Bill. The times of being a child were limited and few in between. Bill grew into a young man at an early age he had to survive.
God had his hand on Bill through these times and Bill received the gift of music, which filled many lonely hours. Bill could play any instrument you handed him by ear, and guitar and harmonica were his specialty when he was young.
Years later, he loved the accordion and was learning to read music on his own. His music took Bill out of his shell and he performed with a lot and enjoyed the country dances he played. He loved to dance and could dance the night away.
Bill started training and selling horses at the age of 14. He was very good at training horses, especially those that no one else wanted or could ride. He made them practicable and always had a special bond with each.
He met the love of his life, Almira Virginia Stroup, (affectionately known as Mira), fresh out of high school. She too had had an eventful childhood which meant being an adult at a young age in order to survive. The two were reunited and decided to get married and raise a family in a way – better – than they had been raised; break the chain of those childhood memories they had.
They were married on April 30, 1952. She was 17 and Bill was 19. Everyone thought they were too young, but both were much older for their years with the childhoods they had been through. They were very much in love and Bill had found a dance partner who could follow. They danced like one man with a sparkle in their eyes and with every step their love shone.
Bill could do anything, and he did. He drove logging trucks, he was a packer and ran several pack chains in California and Idaho, he was a real estate broker, he delivered the mail, he raised purebred Hereford cattle, purebred Quarter Horses and continued to train and to exchange horses.
Bill and Mira owned ranches, a haymaking business, and the list goes on and on, all of which were successful.
They raised three children: Susan Faye Criss, Patrick William Criss and Michael Arnold Criss.
Bill and Mira had been together for 56 years when Mira went to be with the Lord. It was very hard on Bill and seemed to bring back those memories of his busy childhood.
After several years of struggling with loneliness, Bill met Barbara Bartels, "Barbs," he called her, and they were together for about ten years. Barbs and his family looked after us all and it was good. Alan Bartels, Barb's son, was like a son to Bill and he continued to be such a great support for Bill. Barbs and Bill were able to smile, laugh, and remember the good times. But then fate intervened and Barbs went to be with the Lord.
Once again, Bill felt he was alone, although the family rallied and support was provided. The family came and spent time with him.
Her son, Michael, suspended his trucking and became the primary caregiver. Josh, his grandson was there too, but Bill felt like he had lost too much and was now struggling with his own health issues.
Life was pumping him up …. coming from where he was and doing what he had done with his life and being where he was now …. was very difficult and Bill was struggling. On November 20, 2021, Bill returned home to be with the Lord with his son Michael by his side.
Bill left a legacy and touched the lives of many people, especially his family. He didn't succumb to his rough start in life, but instead determined to make things better for his own family.
Bill was a real cowboy, a real self-made man.
Bill has two surviving children, Susan F. (Criss) Horn (daughter) and Michael Arnold Criss (son). He has six grandchildren, Josh Lee, Jeff Hawkins, Brandie Stilson, Ralph Horn, Brenda Paradis and Rowdy Paradis and nine great grandchildren, Page, Shane, Serena, Levi, Clayton, Brandon, Bailey, Ebony and Mikiela.
Bill's music, his wit, his courage, his gift with horses, will always be remembered and loved. Bill is herding herd now….
If you pass by the Pearly Gates, you'll find more than a set of caulk tracks on this Streets of Gold song sung by Buzz Martin.
A funeral service will be held on Friday, December 10 at 11 a.m. at the Weseman Cemetery on Grangemont Road.
The family would like to thank Elite Home Health for their support and care during this time.