Sherlock Holmes Chapter 1: All chemical analysis solutions
After discovering various pieces of evidence in Sherlock Holmes Chapter One, you will be asked to perform chemical tests on them, so what you are really going to do are long form mathematical equations as you put together numbers and operations to satisfy the desired solution that the minigame is looking for. . Below is a guide to each chemical analysis you will come across after the tutorial on Normal puzzle difficulty.
All Sherlock Holmes Chapter One chemical analysis solutions
Bee Plan, Burnt Papers
You will find these papers on a cupboard in the office of the Queen's warehouse, unfortunately they were burned long ago. Fortunately, with the help of math disguised as chemistry, Sherlock can clean them up and pull a vital clue from what's been written on them.
A golden cage, perfume bottle
As you explore Gilden's home office, you will experience her eccentric taste in fragrances via an elephant head shaped vial. It smells bad but you have no idea what it is. Later in the affair, the time will come to attract an elephant to an artificial mate. A cheeky chemical analysis later, and you'll discover that the scent of the perfume is made up of elephant pheromones. Perfect for catching the attention of a Goliath during mating season.
A golden cage, a dart found on the elephant
After luring Goliath with the scent mentioned above, Sherlock will find a dart embedded in the side of the gentle giant. Analyze it and you will find that it is full of strychnine. Only two suspects have darts and have access to this drug, so you know where to go from here.
A mother's love, an almost empty bottle
In Violet Holmes' bedroom, you will discover a transparent bottle of an unknown substance. Chemical analysis and you will find out that it is a hallucinogen derived from fungi.
Love, Death and Cordona, Silk Scarf
As you inspect Mark Ridley's corpse, you will discover that he is wearing a rather fashionable Ottoman scarf. Later in the affair, you find out that Ridley has a date scheduled with someone at the House of the Eagle, and the now bloodstained silk scarf is part of the disguise. Nothing that chemical analysis cannot fix.
String theory, fabric scrap
The thug who smashed the unnecessarily locked display case did so in such a rush that he left a piece of his sleeve stuck in the cracks of the broken glass. Desperate for information about this daring thief, a quick chemical analysis will reveal traces of salt and gunpowder. Not much in advance, but an advance all the same.
The Muse of the Stranger, by Mercurio stained with blood
Poor Mercurio's death seemed to have been in vain, as it seems the intruder couldn't find what they were looking for. A painting from the play ends up in its author's blood puddle, and after a quick chemical analysis, we can compare the painting with the room that inspired it to find what the murderer might have wanted to commit this theft. went wrong.
The muse of the stranger, wounded refugee
Required for one of Jon's challenges, you will find an injured man in danger of infection in the refugee camp. After researching your surroundings for ingredients, you'll use chemical analysis of the 'wounded refugee' evidence to create a life-saving balm. Not everyone has to die for Sherlock to have a reason to bring out the old chemistry kit.
Blinded and burnt letters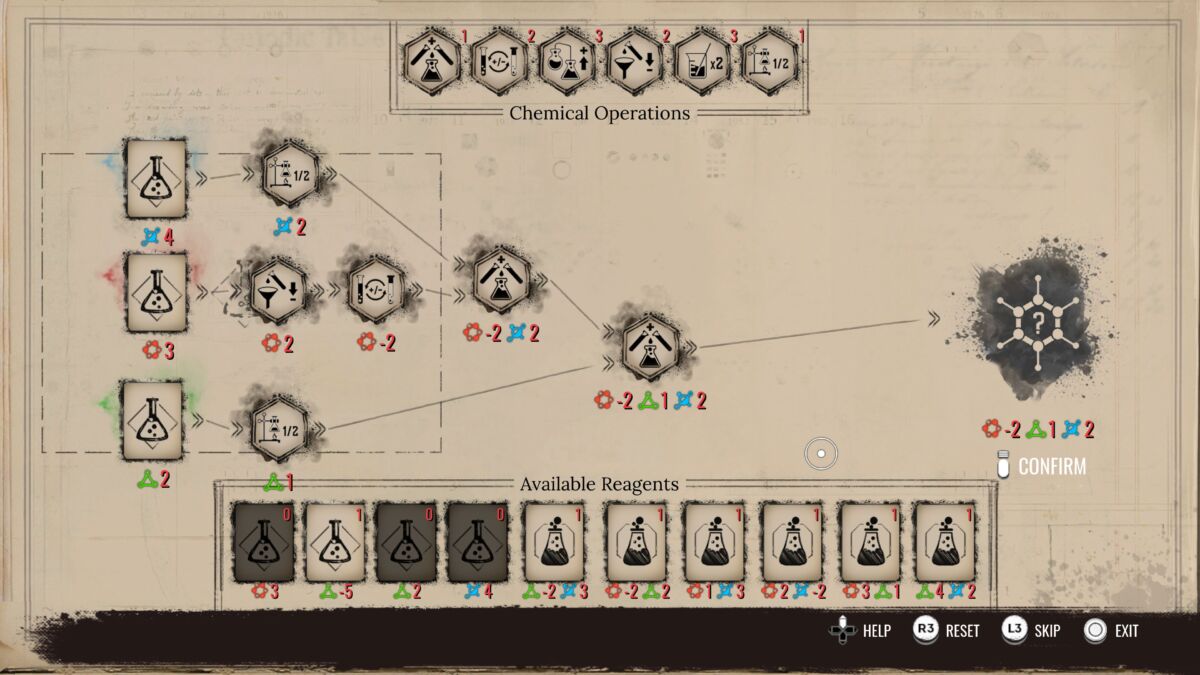 In Erich von Staub's bedroom, you'll find burnt letters on his desk. Similar to the scorched papers from all back to Plan Bee, a quick chemical analysis will reveal a potential motive for a sister to kill a sibling.
Sirens song, wine samples
A dead sailor with rigor mortis is found on the beach, but he still has the common decency to leave you with a sip of his wine to die for. After a chemical analysis reveals that the wine contains cyanide, you'll thank yourself for trying sobriety today.
Iron coffin, examination of the body of Nicolo Detti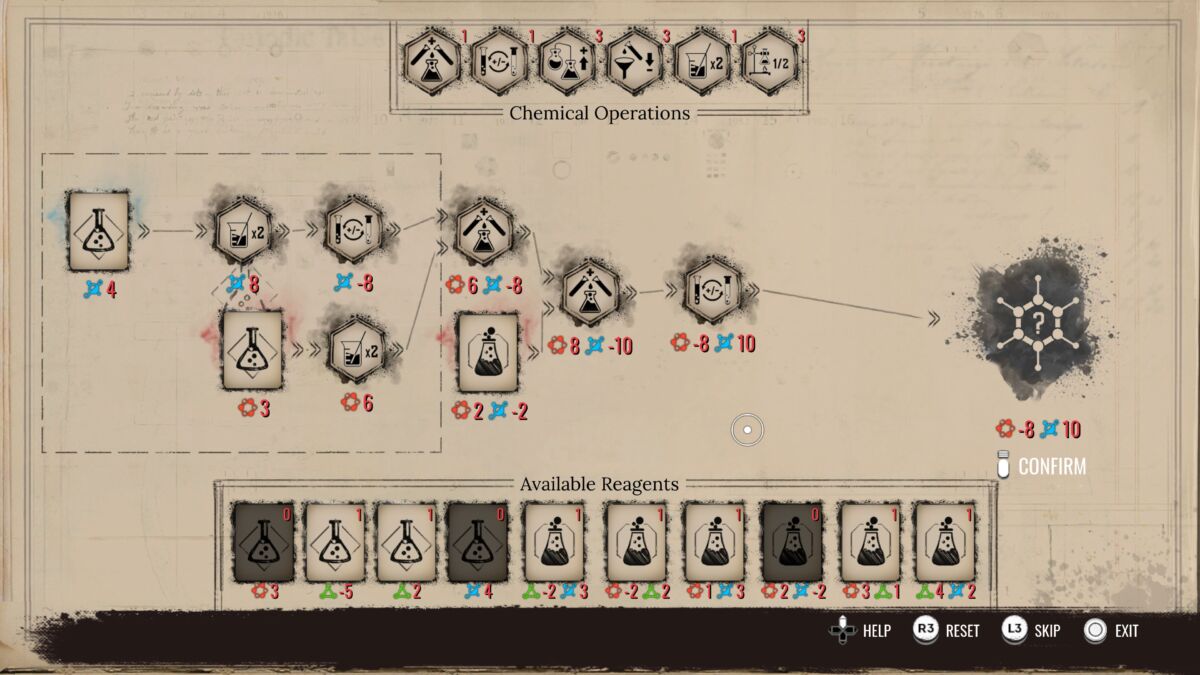 While investigating one of the game's most heart-wrenching deaths, Sherlock will notice the foam displaced around the corpse's mouth. Chemical analysis reveals that the formation of foam is the result of intoxication, probably due to the wine.
Sherlock Holmes Chapter One is available on PC, PS5 and Xbox Series X | S.
READ NEXT: Sherlock Holmes Chapter 1: Jon's Challenge Guide
Some of the coverage you find on Cultured Vultures contains affiliate links, which provide us with small commissions based on purchases made while visiting our site. We cover game news, movie reviews, wrestling and much more.