Queen's Plate Breeder Profile: Duke of Love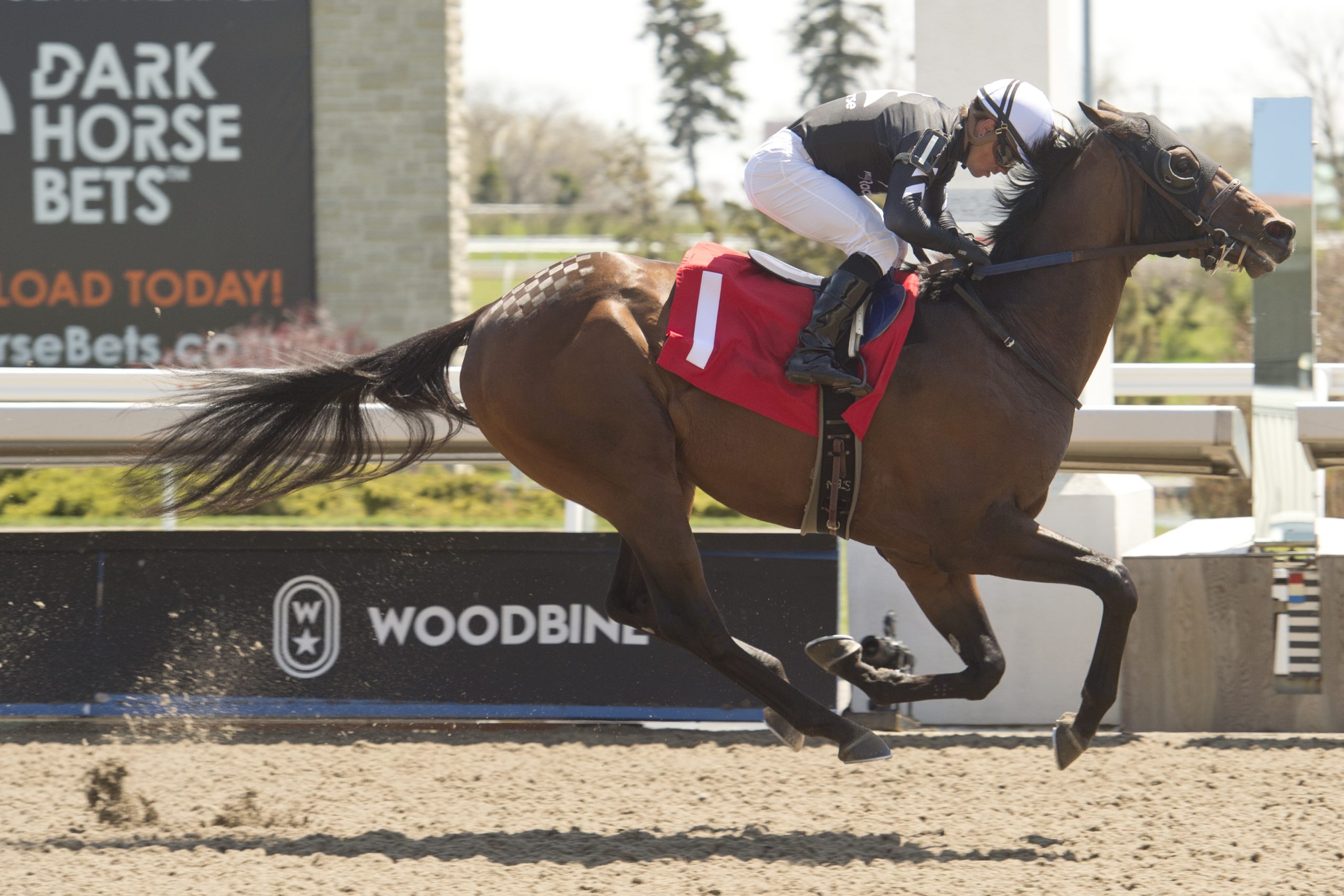 TORONTO – In horse racing, the term "ties" refers to the trainer, owner, jockey and anyone related to a horse. For the breeding partnership behind Queen's Plate racer Duke of Love, connections through Sam-Son Farm brought the group together.
David Whitford is the former General Manager of Sam-Son Farm and Tom Zwiesler is the current Race Director of Sam-Son.
Pat Costello is a partner at Paramount Sales, a leading consignment agency. He previously operated Drumkenny Farm, where he kept horses for Sam-Son, and consigned horses for them to Paramount.
Caldara Farm is Callan Strouss, Oak Tree Division Manager, Lane's End, and his wife, Darcia Strouss. Sam-Son has boarded mares with Callan at Lane's End over the years.
"We've all had some sort of connection through Sam-Son and worked together over the years," Whitford said.
Their connection led to the breeding of Duke of Love, a story that begins with his mother, Tell the Duchess.
Tell the Duchhess' dam, Classira (IRE), is by Danehill. Sam-Son bought Classira (IRE), to breed him to Smart Strike, because they were interested in crossing Danehill and Smart Strike, this colt was Tell the Duchess.
Say the Duchess didn't run and Sam-Son couldn't sell her as a broodmare. So Whitford, Costello and Strouss approached Sam-Son Farm president Rick Balaz to sell it to them privately.
"We were able to broker a deal with Rick," Whitford said. "She has great bloodlines and she's a pretty mare, a bit small, but we thought she was worth trying to breed."
Voyant, his first colt, was not a success in the sales ring, but earned breeder awards for the group through Ontario Racing's Thoroughbred Improvement Program (TIP), thanks to his performance at Fort Erie Racetrack this season.
Tell the Duchess' next foal was Duke of Love. By Cupid, Duke of Love was consigned by Pararmount as a weaned child.
"We had it in the Keeneland sale and were surprised it didn't hit reserve, so we sold it for less than that after the sale," Whitford said. "Then he went to the two-year-old training sale, and myracehorse.com bought him. Obviously they saw what we had seen, liked the horse and liked his smash sale mechanics.
Fractional group myracehorse.com bought Duke of Love for $85,000. He is 2-1-0 in six starts, for his many owners, including a second-place finish in the G2 Marine on July 2 at Woodbine.
Whitford and Co. will be cheering him on in the Queen's Plate, not just because they bred the horse, but because through TIP Breeders Rewards, the band will earn a $50,000 bonus if they win the Queen's Plate.
"Even though we haven't made a lot of money from the sale, we've had some great breeder awards, and it's just a wonderful program," Whitford said. "It's so nice to have a bit of success to get paid. It's so encouraging to people, and the mare purchase program, which gets money back, is also a wonderful program, and it really helps the breeders in Ontario.
Ontario Racing News Release
Photo: Duke Of Love (Michael Burns)