Orchids and onions | News, Sports, Jobs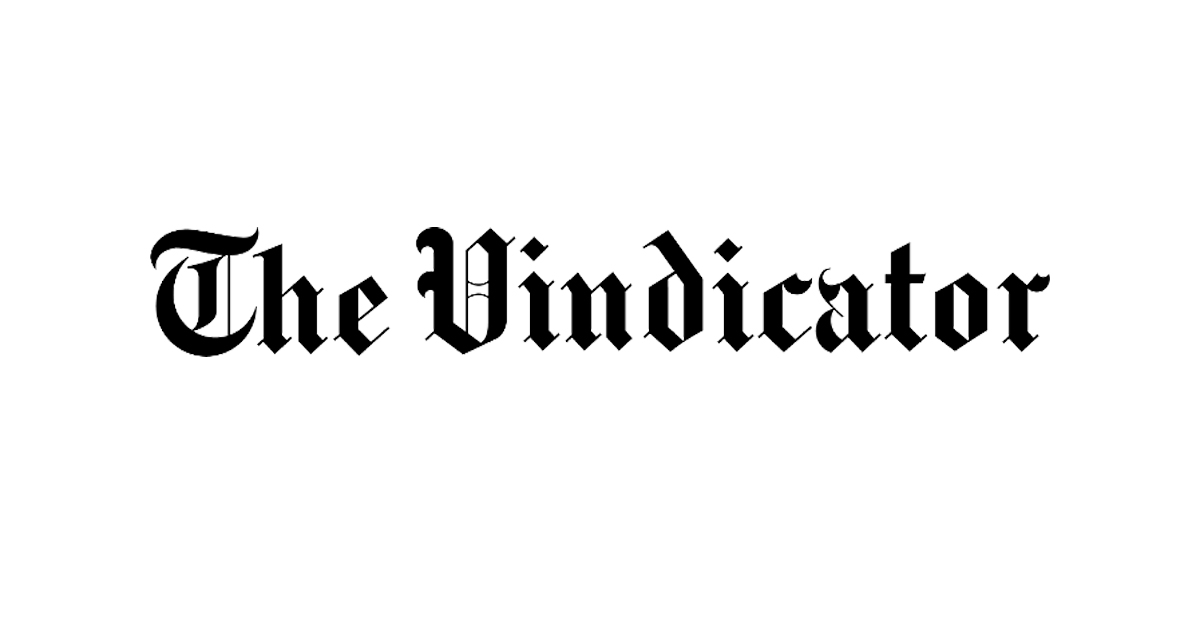 ORCHID: To the Youngstown Police Department for its proactive stance in reducing thefts from retail businesses in the city over the coming weeks, especially as these crimes still tend to increase during the holidays. Mayor Jamael Tito Brown, Police Chief Carl Davis and other officials unveiled a plan this week, warning thieves police are watching – sometimes in plainclothes. Officers, hoping to keep the city safe, will carry out additional checks on businesses throughout December. The plan will be aggressive against thieves and provide an important service to the city's businesses and honest buyers who suffer when profits roll out the door.
ONION: To intruders who opened farm gates, freeing livestock from their pens around the area. The Mahoning County Agricultural Bureau said a series of such incidents had occurred recently, including two on November 30 in Milton and Jackson townships. The scofflaw might have found it funny, but the recent event resulted in the deaths of three horses and a foal, as well as injuries to a teenage driver who struck two horses. Additionally, a 6-year-old girl was injured in another crash in Milton Township after a car struck a horse near Jackson-Milton Middle School. Now a reward is offered for information leading to an arrest and conviction. Call 330-456-4889 or email [email protected] to share information.
ORCHID: To Liberty Township Trustees and Township Lawyer Cherry Poteet for being proactive in negotiating with security force unions to eliminate bureaucracy in hiring by eliminating civil service demands of the canton. In an era when departments face increasingly competitive hiring challenges due to shortages of police, firefighters and paramedics, the civil service testing process can be lengthy and expensive. Using the Ohio guidelines, Poteet worked with township employee unions to eliminate the civil service requirement while ensuring that hiring standards for police and firefighters did not decline.
ONION: To the City of Youngstown School District for closing schools again on Friday, this time to allow district employees to get their COVID-19 shot or get vaccinated. Many other local school districts have coordinated immunization clinics and similar opportunities to help protect employees from COVID-19 – but they did so on a weekend or other previously scheduled day off so classes wouldn't are not interrupted. With Youngstown City Schools already struggling with academic success, we think administrators would find it harder to find ways to keep students in the classroom.
ORCHID: To those who take care of bringing
$ 3 million in Ohio BUILDS subsidizes water infrastructure in Township of Weathersfield. The project, funded by state pandemic relief funds, will improve the low water pressure in Mineral Ridge. The grant comes from $ 250 million in water and sewer infrastructure grants to communities in Ohio, funding 183 projects. Here, an elevated water storage tank and a booster pump station will be built. Governor Mike DeWine visited the region this week to discuss the grant, which will help defray the costs of taxpayers in the region.
ONION: To everyone involved in the lead-based paint fiasco at a home and daycare in Youngstown. The owner said the house at 356 E. Judson Ave., which in 2017 determined to be at high risk for lead, was believed to be vacant. But that was not the case, even though the Ohio Department of Health ordered the home released in 2019 and 2020. A resident has lived there and has operated a daycare there since April. Ohio Department of Employment and Family records show the facility has been approved to provide home care for up to six children at a time. It is not known if the location was specified and / or inspected. Now the Department of Health is suing the owner. Children and parents who need child care will suffer the most from this dangerous situation, which should never have happened.
ORCHID: To a vigilant passerby and the Youngstown Police Officer whose attentiveness and quick wit helped apprehend a suspect in the downtown First National Bank bank robbery last week. An officer was called this week to a part of town after someone spotted the silver Cadillac allegedly used in the bank robbery. The officer located the vehicle, followed it and executed the stop, making an arrest. It is excellent cooperation and good police work.
ORCHID: At Beatitude House in Youngstown, a mission ministry of the Ursuline Sisters, which collects gifts for families this holiday season. Beautitude House seeks to make vacations brighter for the needy through donations from the community. Items like gloves, scarves, handbags, slippers and tea towels are also in demand. Call 330-744-3147 with any questions or for more information on how to donate.
ONION: To the vandal who thought it was a good idea to scream stones through the windows of the historic Trumbull County Courthouse overnight last weekend. The courthouse is a representation of the American justice system and all that is fair with the scales of justice. Sadly, disrespectful people abound everywhere. Now, taxpayers will foot the bill for unreasonable acts through insurance fees. Once the criminal is arrested and prosecuted, we hope that he or she will receive a severe sentence and be ordered to pay for the damages.
ORCHID: To the organizers of this week's downtown Youngstown event and exhibit to raise awareness about HIV and AIDS related illnesses. On Wednesday, World AIDS Day was intended to encourage people to fight and end HIV, to support people living with the disease and their families, and to honor those who have died of AIDS-related illnesses. On Wednesday, 80 red ribbons were displayed in the central square – each
representing 10 people in Mahoning, Columbiana and Trumbull counties who have the disease.
ORCHID: To the City of Canfield for continuing its leaf collection program as long as the leaves are piled up along the city streets. The popular program allows residents to rake the leaves all the way to the sidewalk, without the need for bagging or disposal, where they are sucked into vacuum trucks by city crews and transported for shredding and recycling. The program is beneficial all around.
ORCHID: To the Western Reserve Transit Authority for this month, spotlighting some 18 charities that are "lighting up the valley" throughout the year with the Holiday Lights campaign. Throughout December, signs highlighting these organizations will appear on the backs of select WRTA buses serving Mahoning and Trumbull counties. The transportation company encourages all Valley residents to support these charities and the good work they do. Well done!