On the farm – an overview of agricultural conditions around New Zealand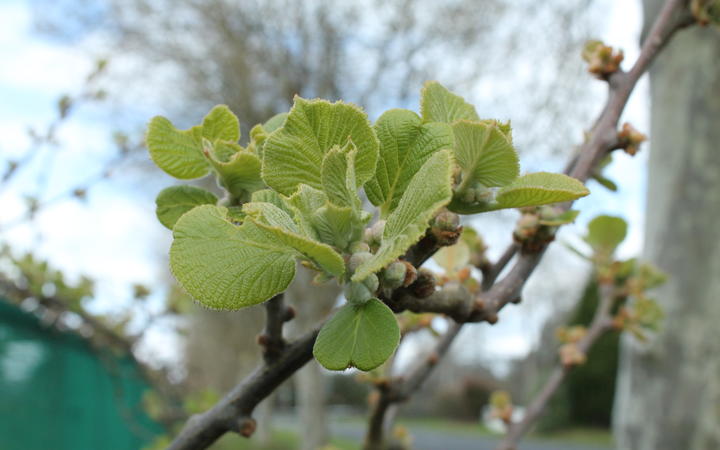 The north of the North Island has received a heavy dose of rain and the inhabitants of the west coast are looking for the sun to the sky …
On farms in Bay of Islands in Northland, it was very wet – the district has received 840 millimeters of rain since June 1. However, it is needed after two dry summers that have depleted soil moisture. At one farm, calving of beef cows was due to start on September 20, but the farmer says the bull must have spent a few days hanging around because none have arrived yet.
Around Pukekohe, mild weather and good rains stimulated strong spring growth of vegetarian crops. When the weather was nice earlier in the week, outdoor growers were busy with their machines and staff planting brassica and salad plants. Everything stopped when 70mm of rain saturated the ground from Thursday to Friday morning.
Between 6 p.m. and 9 p.m. Wednesday night near Tokoroa in Waikato, 61 millimeters of rain were recorded and a little more later. A farmer reports that he has had flooding in four places on his route and also across the races and driveways. He still has 20 cows out of 960 to calve. The soil temperatures are not soaring and people are eagerly awaiting the sun and better grass growth. The first silage of the season was harvested the first week of September on a property dedicated to grass and corn silage.
Bay of Plenty also had a dollop of rain. Bud burst takes place in the kiwi orchards and a producer was very relieved to have finally finished pruning his green vines. He says the limited work and travel outside of Auckland has meant steelmakers haven't been able to continue building and hauling components for cool stores and grading lines. They were due to arrive in November and are now expected to arrive in February. This is a concern because we cannot delay the picking for two months!
Early mooring numbers look good at King Country. An agriculture consultant says farmers in King Country, Taupo and central North Island are reporting that pasture growth appears to have stalled recently – farms have gone from good feeding to tight space. There was fairly good growth in the winter and one possible reason is that the pastures used up the available nutrients. It's a bit of a difficult situation because it's too late to add nitrogen. Farmers might sell a few animals, but the growth of the grass will likely bounce back and they will then need mouths to eat it.
Hawkes Bay enjoyed a bright sun but could use a bit more rain. The winemaker we called has sprayed weedkiller on his vineyard and is in contract negotiations with the wineries – he talks about the volume of fruit they need and the price they will pay. It should be a good year this year as Marlbourgh grapes were scarce so fruit is in demand – and with the covid people are busy shopping for wine online and some wineries are running out of stock.
Wairarapa was expecting 20 degrees on Friday. Sheep herders say there has been a low number of sheep deaths, high survival capacity of the lambs, but they are pushing all the grass. There is not enough food. It was cold and this year was also a shock for the grasses larvae and porina caterpillars – the larvae eat the roots and porina the grass.
In the Tasman area, there was heavy rains on Thursday causing extensive surface flooding… Over 100 millimeters fell which our contact said was not really necessary even if you don't get up either. the nose. The grass is starting to grow and hopefully within the week the supply and demand for pasture will be equal… although they vary in the region. Calving calms down while in sheep farms some put their tails but others still lamb. The results seem reasonable, but not wonderful.
A farmer in Seddon welcomed the rain this week. Grass growth is still a bit slow, but after a good winter he says spring is shaping up to be much better than last year. When we called, the conversation was interrupted by commands to control the dogs as he took the last of last year's lambs in a truck to the factory. His vines have all been pruned and large teams of subcontractors will have completed all their planned work in a few days. He says they will likely continue to help other wineries that have struggled to secure pruning labor.
The West Coasters haven't seen any sun this week. The ground is soggy and for the grass to take off, more sun is needed. North of the coast 300 millimeters of rain fell in August, 140 so far this month and those around Fox will have as much as double those numbers. These farmers need a lot of silage on hand and they don't have high stocks. However, some gravel-based pastures may be covered with water sheets in the morning and be passable in the afternoon, so things change quickly. Cows milk well with the help of supplements.
Canterbury took advantage of a good weather week which saw improved soil conditions allowing farmers and contractors to continue planting spring crops and new pasture. Pasture growth is starting to shift, which cannot happen soon enough as many are currently running out of forage. On dairy farms, caving is well over and only late calving remains.
The sun was shining in southern Otago on Friday morning and the grass was finally growing and spring is turning and farmers are anxiously waiting for everything to kick in. Our farmer from Balclutha says he needs all the grass he can get because it has been the longest winter he can remember… The ground is still very wet so it will take a few days or more before that cultures cannot enter. He doesn't expect a fancy lambing percentage because the scan numbers were lower after a lack of feeding during mating, but he says on the other hand that lamb deaths have been weak. He waits for the school holidays before starting to slip away … more help on the bridge.
Sunny days continued to Southland this week. Some breeders still do lambing, so it's nice for that. Apart from a cold snap two weeks ago, lamb deaths will have been minimal this year. The feed is a bit tight in places, but with longer days the grass will start to take over the demand. Western Southland has had a lot of rain so crops cannot come in yet. In fact, our farmer says even the snort of a tractor leaving the barn seems to make it rain.