Monte Creek Winery helps the badgers again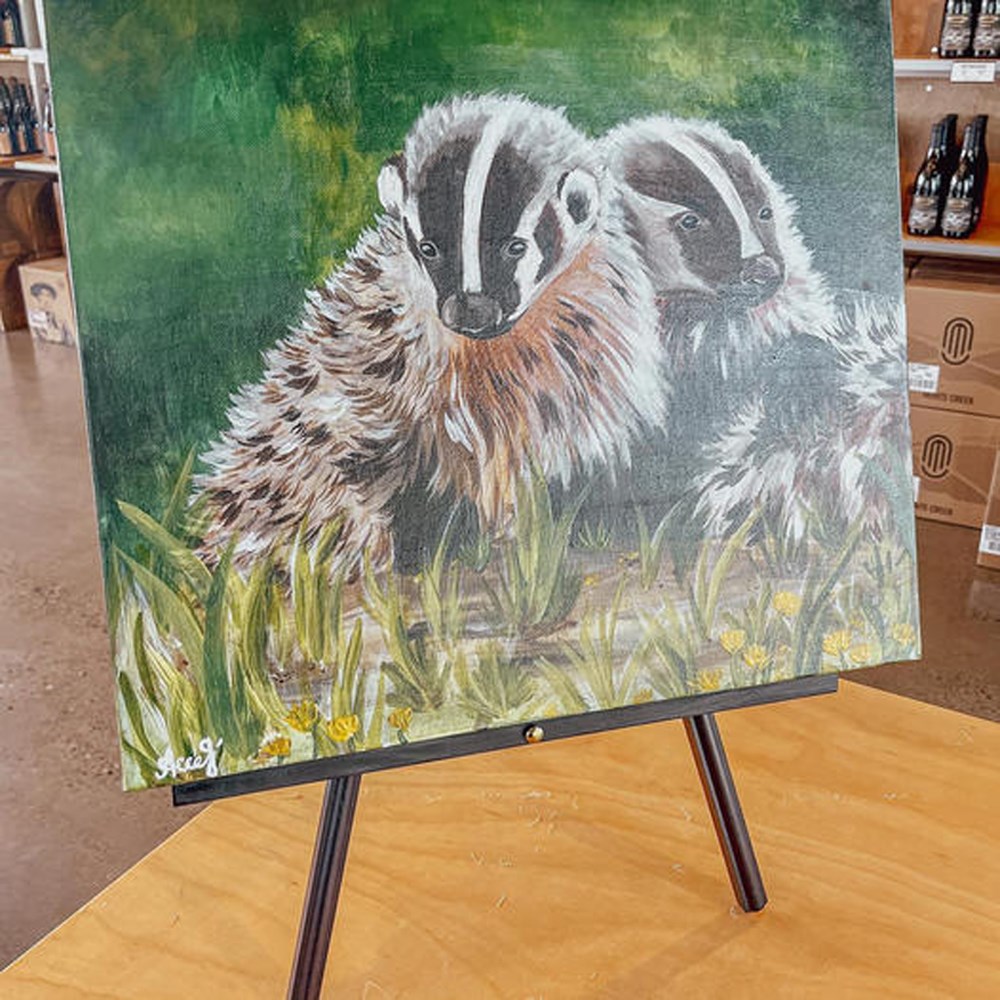 Monte Creek Winery is conducting its second annual campaign to support endangered badgers through the end of this month.
British Columbia badgers, also known as Taxidea taxus jeffersonii, are found only in that province and there are fewer than 350 left.
They are red listed and classified as S2, or imperiled, by the BC Conservation Data Centre.
After learning that the stretch of Highway 1 between the Lafarge Bridge and Pritchard west of Kamloops – which is just outside the winery – has the highest number of badger kills in the province, Monte Creek Winery decided to help the badgers by raising funds and raising awareness.
"Last year was the first time we organized this campaign. It has impacted our team to learn that badgers are an endangered species in British Columbia and that road deaths are the leading cause of their deaths," said Ashley Demedeiros Cox, Marketing Manager of Monte Creek.
"Our winery is next to two major highways. We feel responsible for raising awareness and supporting the conservation of these vital members of the ecosystem in the Thompson Valley.
The winery hopes to top last year's fundraising total of $800 to support the efforts of conservation groups.
Until July 31, Monte Creek Winery is selling macaroons and accepting donations. The winery is also auctioning off two original badger paintings created by local artists Ron Parker and Alina Schevchenko.
BC Wildlife Park will also receive funds raised from the sale of postcards and proceeds from the auction of two commissioned paintings that Bloom the Badger graciously donated to the cause.
All the paintings put up for auction are visible on https://www.montecreekwinery.com/silent-auction-support-bc-badgers/
Stop Highway Mortality
Roadkill is one of the main killers of badgers in British Columbia, as they traverse large areas of land during their breeding season in July and August.
Monte Creek Winery also worked with Leonard Sielecki, wildlife program manager at the Department of Transportation and Infrastructure, and Rich Weir, spokesperson for the BC Badger Society's conservation group and biologist at the Department of the Environment. .
In 2021 they assessed the culverts along the highway outside the winery as badgers and other wildlife use them. Plans are in place to clear all clogged culverts so wildlife can pass under the highway. The next steps are hopefully installing badger signs and supporting badger conservation research projects.
Badger sightings can be reported to the BC Badger Society through their website at http://badgers.bc.ca/report-a-badger/.