Famous Guntawang horse stud near Mudgee bought by a Sydney couple for $15million.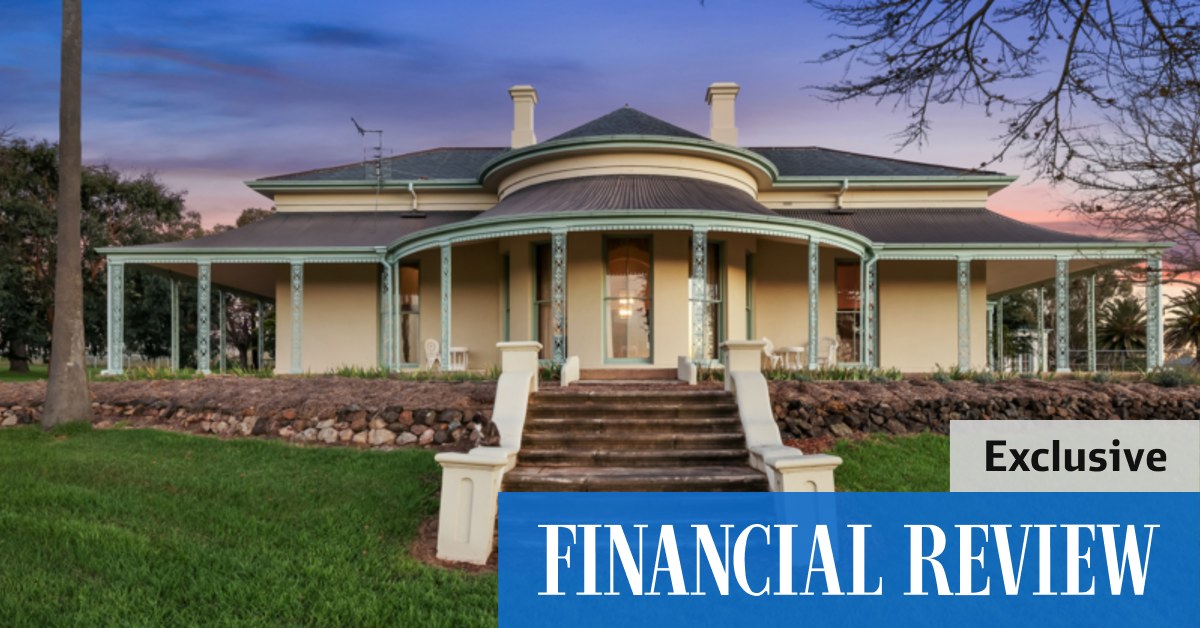 The 452ha property on the banks of the Cudgegong River features a magnificent seven-bedroom Italian farmhouse dating back to the 1870s, with an in-ground swimming pool, tennis court and separate clubhouse.
The farm is situated on a hill overlooking the extensive estate, which is home to a 2000m racecourse of grass and sand, a modern equine complex and many original buildings including red brick stables and a shed.
Guntawang's origins date back to around 1825, when it was part of an original 4,000-acre land grant given to the pioneering Rouse family. The Rouses produced fine wool and meat cattle, as well as race and carriage horses in Guntawang. They will keep it until 1908.
Louisa Albury, the mother of Australian poet Henry Lawson, was born in one of the buildings in 1848. By the 1860s Guntawang had become a self-governing community with its own school, post office, church and inn, welcoming miners working on the Mudgee goldfields.
In 1987 it became the country estate of Brian Yuill, then spendthrift boss of Spedleys investment bank, who owned racehorses, an $88,000 Bentley and a townhouse in London's Chelsea.
However, Mr. Yuill only clung to Guntawang briefly. In 1989, Spedley Group collapsed before its $1.4 billion creditors. Mr Yuill, who used Spedley as his personal bank, was jailed for four years in 1995. He died in 2014.
In 1992, Mr. Cropper acquired Guntawang from liquidators for $2.29 million.
Since then it has maintained its reputation as one of the nation's leading equine studs and complexes, producing a series of champion thoroughbreds.
"He had a pretty amazing story," co-selling agent Mr. Royle said. "This sale is probably a record per hectare for the region."
He said a confidentiality agreement prevented him from discussing the buyer or the price.
Mr Royle said the top of the market – Cullen Royle specializes in the rural lifestyle market – had not been hit by the rise in interest rates. "A lot of them are cash buyers."