Faced with criticism, the publisher 'Demon Slayer' begins to remake on the lines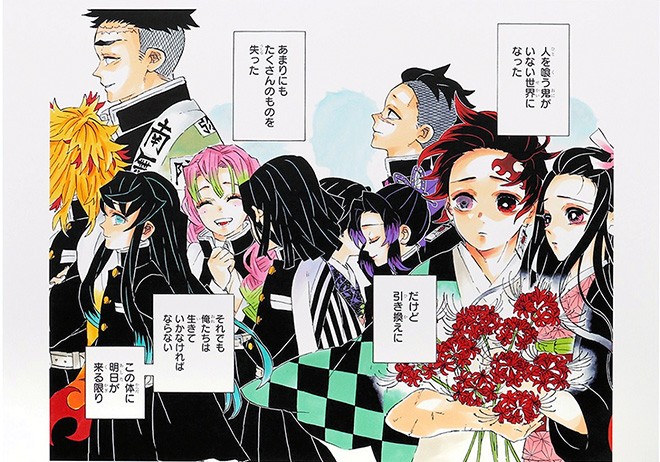 The publisher of the hugely popular "Demon Slayer: Kimetsu no Yaiba" manga series will reproduce replicas of the original manuscripts following online reviews that they were "poorly" made, sources said.
Shueisha Inc. sold sets of 33 original manuscript replicas from the 204th and penultimate episode of the series for 38,500 yen ($ 350) each at the Jump Festa online event last December.
The publisher touted the product as "true to the original," but it was actually created by simply enlarging copies of manuscripts printed in the comic book and magazine.
After manga series author Koyoharu Gotoge asked Shueisha for an explanation, the company launched an internal investigation and discovered that a staff member inexperienced in reproducing original manuscripts had created the product, according to the reports. sources.
The publisher concluded at the end of June that the product did not live up to the expectations of fans who wanted to see the author's work in detail.
He decided to reproduce the manuscripts properly and deliver the new product to fans in exchange for what they bought, on demand.
Shueisha will also allow those who have already received a refund on the product to purchase the new version.