Bovine offspring of dairy cows | News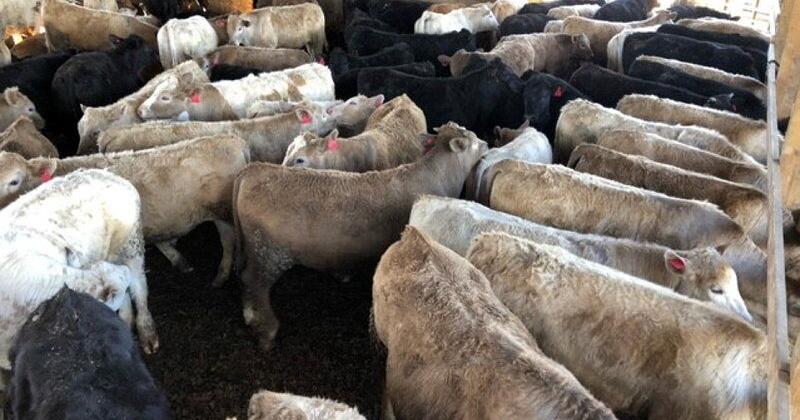 Penn State is conducting an ongoing feedlot study to evaluate bovine offspring born to Holstein mothers, hitherto referred to as × Holstein beef.
National beef semen sales nearly tripled from 2017 to 2020, characterizing the growing prevalence of beef × dairy matings. In an effort to provide beef sire selection recommendations to dairy producers, Penn State researchers have been evaluating beef × Holstein steers since 2020. The results of the 2021 efforts are detailed below.
Penn State has completed the second year of the four-year trial investigating optimal genetics and nutrition for F1 × Holstein beef crosses. This research is being conducted at the Pennsylvania Department of Agriculture Livestock Evaluation Center (LEC) at Pennsylvania Furnace with additional support from JBS and Premier Select Sires.
Cattle × Holstein bull calves born on Pennsylvania dairy farms from May through September 2020 were rounded up within a week of birth and housed with a commercial calf raiser. Calves were fed milk replacer until weaned at six weeks of age.
After weaning, calves were raised on 56 Mcal NEg (~50:50 corn silage to concentrate the mix on a dry matter basis).
Approximately 90 days prior to arrival at the LEC, the steers were vaccinated and implanted with Revalor-G and reared on a grain-based diet on a commercial farm. After initial grow-out, 70 beef × Holstein crossbred steers were brought to the LEC and fed for 151 days, from April to September 2021. The ages of the steers varied due to the range in birth dates. The average weight of crossbred steers entering the LEC was 745 pounds and ranged from 434 pounds to 1,020 pounds.
Daily feed consumption of individual steers was recorded using the GrowSafe feed consumption monitoring system. The diet contained corn silage, dried distillers grains, soybean meal, and cracked corn and was formulated at an NEg of 63 Mcal.
There was a substantial range between final body weights, 958 to 1,643 pounds, and hot carcass weights, 519 to 967 pounds, in part due to variation in starting weights and ages. The average daily gain for the group was 3.75 pounds, which exceeded the benchmark of Holstein steers fed by Elanco in 2020 (2.80 pounds per day).
The crossbred steers consumed 6.59 pounds of feed per pound gained, while the 2020 Holstein benchmark was 7.65 pounds of feed per pound of gain. In fact, the feed conversion of beef x dairy crosses was similar to the 2020 benchmark for native cattle of 6.54 pounds of feed per pound of gain.
The crossbred carcasses had an average rib eye area of ​​12.3 inches and 0.32 inches of backfat. About half of the carcasses were graded Choice while 44% were graded Select and the remaining 7% were graded Standard. All carcasses had a yield of 3 or less. A total of four carcasses received a yield rating of 1, three of which were also rated Standard.
While crossbred steers were more efficient than the Elanco benchmark average for fed Holstein steers, Holstein and crossbred steers raised under similar management conditions at LEC performed better than the 2021 group of beef × Holstein steers . Although the impact of reduced performance is unclear, the authors speculate that health conditions may have suppressed growth and carcass performance of steers completed in 2021. In future work, pedigrees of steers at The four years of the study will be compared to determine the impacts of genetic potential on the performance of cattle x dairy steer feedlots.
And after?
Penn State will continue research into the impacts of sire selection on beef growth × milk production and carcass performance. Thanks to the generous support of Premier Select Sires and participating dairy farms across the state, 130 crossbred steers from planned matings have been born in the summer of 2021 and are being commercially bred in preparation for their arrival at the LEC in April. Researchers plan to present and discuss steers from the planned mating at the 2022 Agricultural Progress Days held at the Russell E. Larson Agricultural Research Center.
Dr. Tara Felix is ​​a beef specialist with Penn State Extension. Bailey Basiel is a PhD student at Penn State.