artificial intelligence in pregnancy prediction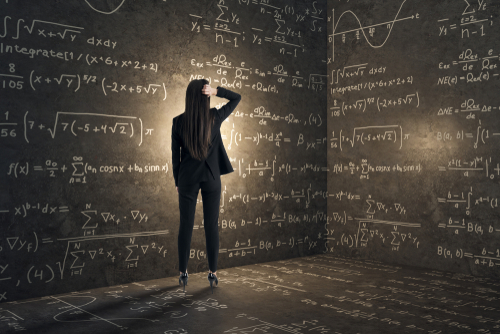 A web-based cohort study suggests that if machine learning algorithms are provided with a wide enough range of predictive data, they may be able to analyze epidemiological data and predict the probability of conception with discrimination accuracy. which exceeds previous studies.
"Artificial intelligence (AI) is poised to broadly reshape medicine, potentially improving the experience of clinicians and patients," a recent Nature Medicine review offers. Indeed, the review adds, in just a few years since the first landmark demonstrations of medical AI algorithms capable of detecting diseases from medical images, "the landscape of medical AI has matured considerably" – and in
reproductive medicine
as elsewhere. This was clearly evident in the abstracts submitted for the ESHRE annual meeting last year, in which many were AI-based, including in gamete and embryo selection and egg storage and witnessing. /embryos. Nonetheless, as Nature Medicine suggests, the application of AI in the IVF lab to streamline patient care, improve ART outcomes, and reduce patient costs is a growing concept but not yet. fully realized.
One of the goals of AI research has been to predict chances of pregnancy – with varying success. A study from last year found that an AI-based model outperformed clinicians in assessing embryo viability, while a poster from last year's annual preliminary research meeting on Embryo ploidy prediction showed that the algorithm tended to classify embryos as aneuploid.(1,2)
Adding to this evidence base, a new large prospective study has now found that algorithms are able to predict the likelihood of conception among couples trying to get pregnant if they have a wide range of predictor data. fecundability (defined as the probability per cycle of (3) Based on a study participation cohort of over 4000 women, the results showed an overall discrimination performance of approximately 70% for six algorithms different supervised machine learning to distinguish women likely to conceive from those who were not.
This is a finding that the authors say surpasses the results of predictive models from previous studies and demonstrates that such models can be created with reasonable discrimination using self-reported data. They add that it is "in the absence of more detailed medical information such as laboratory or imaging tests".
Previous work in this area has focused primarily on identifying individual risk factors for infertility. Several predictive models have been developed in underfertile populations but with limited power and using little or no data on lifestyle, environmental and sociodemographic factors. On the other hand, a total of 163 predictors of fecundability were taken into account in this new study to anticipate the cumulative probability of pregnancy over six and 12 menstrual cycles.
The data was based on 4,133 women from the Pregnancy Study Online (PRESTO), an online preconception cohort study that analyzes the impact of environmental and behavioral factors on fertility and pregnancy. Study participants were 21-44 years old, from the United States or Canada, were not using fertility treatment, had not reported more than one menstrual cycle of attempted pregnancy at entered the study and were actively trying to conceive at the time of enrollment (2013-2019).
Patients completed detailed questionnaires at enrollment (eg, marital status, reproductive and feeding history, male partner characteristics, etc.). Some of this information (e.g., menstrual cycle dates) was updated via follow-up questionnaires completed every two months for 12 months, or until conception/stopping pregnancy attempts or withdrawal of the study.
Then the data was used to develop models to predict the likelihood of pregnancy. These were based on three periods: pregnancy in less than 12 menstrual cycles (Model I, n = 3195); pregnancy within six menstrual cycles (Model II, n=3476); and mean probability of pregnancy per menstrual cycle (Model III, n=4133). Additional models were also developed for women (n=1957) who had never been pregnant but had no history of infertility: pregnancy in less than 12 menstrual cycles (model IV); pregnancy within six menstrual cycles (pattern V); and predict fecundability (Model VI). Six different supervised machine learning algorithms were then applied to each model to establish the performance of each algorithm.
The results showed that 86% of Model I women became pregnant and 69% of Model II on time. For all six algorithms, the AUC (for prediction accuracy) was as follows: Model I 68-70% (SD: 0.8%-1.9%); model II 65-66% (SD: 1.9%-2.6%); model III (63%); model IV 69.5% (SD: 1.4%); V-model 65.6% (SD: 2.9); and model VI concordance index of 60.2%.
Female age, female BMI and history of infertility were inversely associated predictors of pregnancy in all models. Predictors positively associated with pregnancy in the first three models were having ever breastfed a child and having taken multivitamins or folic acid supplements. Among nulligravid women, the strongest predictors were woman's age, female BMI, male BMI, use of a fertility app, study entry attempt time, and perceived stress.
The authors conclude that the findings are particularly relevant for couples planning a pregnancy and for clinicians caring for women who switch off contraception to have a baby. However, they add that the models need to be validated in external populations before they can become a counseling tool.
1. VerMilyea M, Hall J, Diakiw S, et al. Development of an artificial intelligence-based assessment model for the prediction of embryo viability using static images captured by optical light microscopy during IVF. Human doi: 10.1093/humrep/deaa013
2. Aparicio Ruiz B, Bori L, Paya E, et al. Application of artificial intelligence for the prediction of ploidy: the concentration of IL-6 in the spent culture medium, the morphological grade of the blastocyst and the morphokinetics of the embryo as variables under study. Human Reproduction 2021; doi.org/10.1093/humrep/deab127.066
3. Yland J, Wang T, Zad Z, et al. Predictive models of pregnancy based on data from a preconception cohort study. Human Reproduction 2022; 1-13; doi.org/10.1093/humrep/deab280