Arcadia residents have peacock issues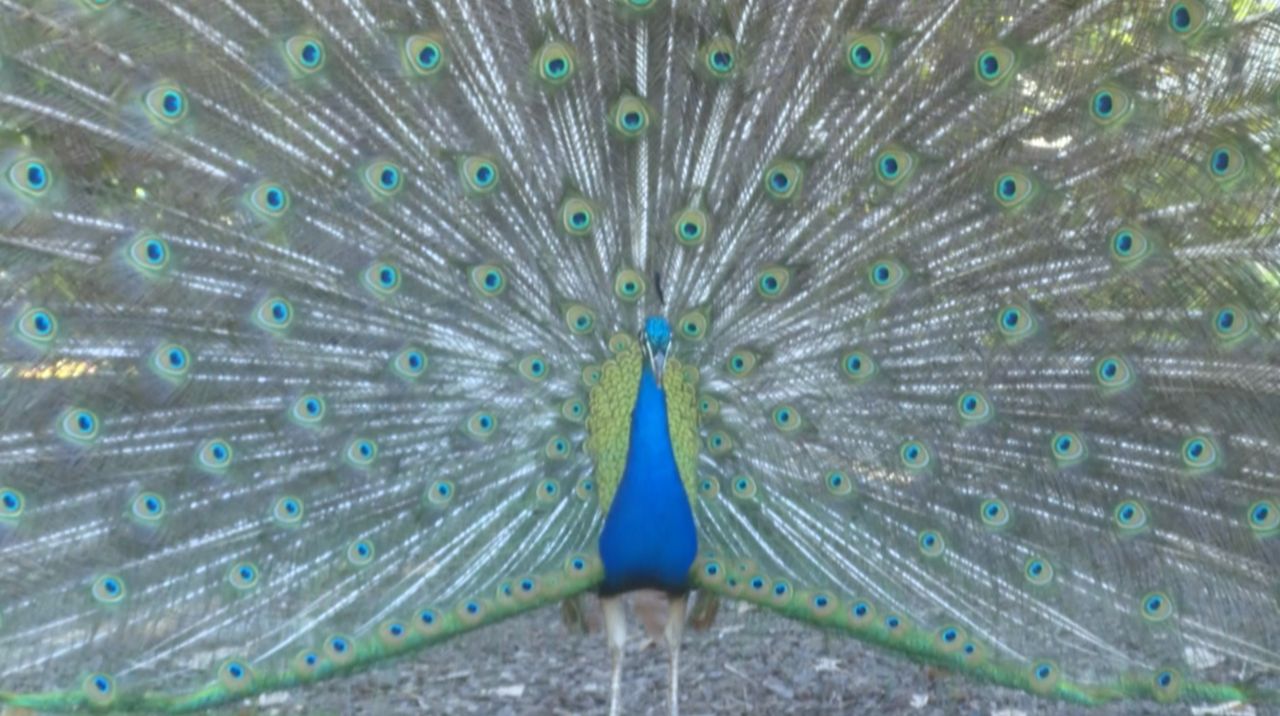 ARCADIA, Calif .– Arcadia residents say they have a peacock problem.
The elaborately feathered birds have lived in the neighborhood for decades, but as the population continues to grow, peacocks are becoming a nuisance.
Resident Albert Huang shovels peacock poo off his lawn and driveway twice a day, which he says is just one of the hassles of living in the neighborhood.
"It's a love and hate relationship," Huang said. "We love them and love how beautiful they are. You can hear the sound, their mating call. So we like peacocks a lot, but at the same time they can be really annoying. "
Huang's family has lived in the area since 1987. He has seen beautiful birds born on his lawn. But now there are more of them than ever.
"From 1987 until now, I think the peacock population has increased tenfold," Huang said. "So that's probably part of the reason it's becoming more of a problem for the neighborhood."
Peacocks were first brought to Arcadia decades ago from India by ranch owner Lucky Baldwin. They now occupy trees, stop traffic when they walk down the street, and have damaged roofs. When you don't see them, you can even hear them in the early morning hours.
In addition, people are feeding them even though municipal ordinances reinforced with signs in the neighborhood warn against it and threaten with a fine of $ 1,000.
"For the people who live here, it's a big problem for us because people start throwing food on the road and often the peacocks don't even eat them, so it becomes litter," Huang said. .
County supervisor Kathryn Barger introduced a motion on June 9 for a county-wide ordinance banning feeding peacocks as the birds are scattered all the way to San Pedro. She also works with wildlife experts to move male peacocks to a sanctuary in San Diego.
"I will never be able to eradicate and get rid of peacocks, and I don't really want to, but I think we have to be aware that we have to control the population," said Supervisor Barger. "The order really won't be to feed the peacocks, but we'll see what the teeth are in it. My goal is not to be punitive. Again, it's about educating people.
Supervisor Barger said 10 to 15 peacocks have been moved from East Pasadena and more are planned.
Residents who wish to request relocation can contact his office at kathrynbarger.lacounty.gov