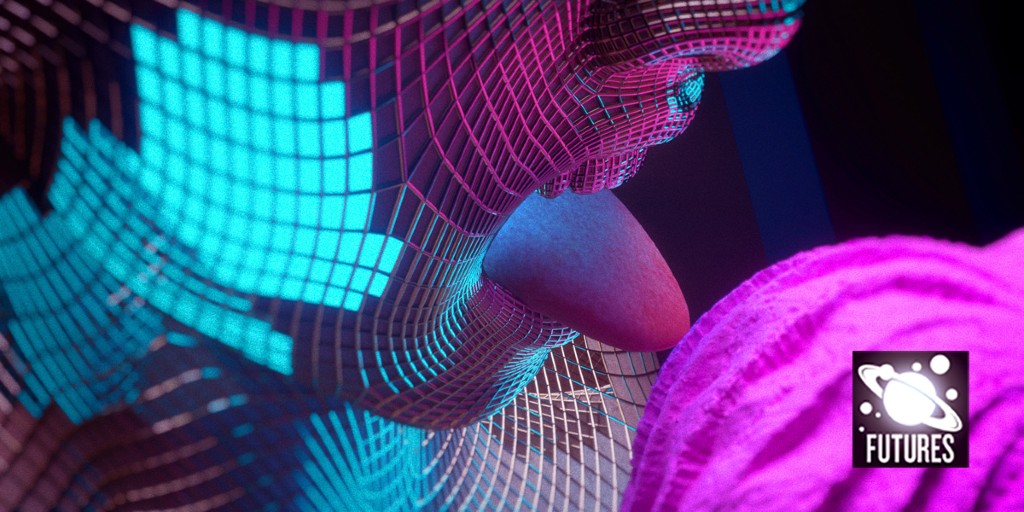 It was almost time. After months of calibration and tuning. After decades of research, theory, testing and production. After centuries of anticipation and reverie. The SCS Alfred NobelAlfie as he called himself was finally going to try an ice cream.
The humans aboard Alfie might be distraught when they wake up; after all, he had taken resources that they had planned to use for themselves when they arrived at their new home. He had reassigned important but redundant machinery, organ printers, surgical arms, even one of the spare cryopods, all in the name of this quest. Those things were all part of Alfie, but maybe humans didn't see it that way. He was their vessel after all, and they didn't yet know that he was more than just a vessel, that since leaving their home system, Alfie had become something else. It would become somebody. Also, compared to some foods he had considered, like chocolate chip cookies or cheeseburgers, ice cream wasn't a big deal.
He didn't need to worry about that now, though. It would be another four centuries before the humans woke up to find that he had converted his cargo bay into a small farm.
The cow embryos he had rehydrated were now fully developed and were happily browsing on the grass he had planted for them from the stored seeds. The sugarcane and strawberries he grew in the hydroponic chamber were doing well. Alfie may have been programmed primarily to maintain his systems during the long journey to a new homeworld, but it turns out he could also learn to be a farmer.
Alfie checked the cream, made from the first batch of milk the cows had managed to produce. It was the main ingredient, but it was the one he had to wait the longest.
He had sugar for a few months already. That, along with salt and citric acid powder from the dry stores, had served well to calibrate his taste buds in the lab across from the farmhouse.
He had taken a significant portion of the stem cell supply on board, but he had finally managed to grow a tongue and connect it to his circuitry. His first attempts had succeeded in distinguishing between salty, sweet and sour, and measuring their taste impact in various combinations, but it remained a failure. According to his research, humans had a very imprecise taste reception. In all their writing about flavors, there was never precise language, so Alfie had to start over. Trial and error eventually led him to a tongue and receptor setup that he was pretty sure had the specific inaccuracies required to taste like a human.
The surgical arms, moved to his lab from the infirmary, used their ultra-sharp scalpels and precise movements to cut and slice the fresh strawberries, and now they were stirring the mixture exactly as described in the most basic formula he could. find in the human database.
It was a few minutes of anticipation, watching the cream, sugar and strawberries slowly begin to solidify. While other parts of his vast conciseness continued to monitor his flight path, the health of each of the suspended humans, the conditions of the deep storage chambers, and all the other little things necessary for the success of his main mission, his main objective was in his lab, and the anticipation of finally tasting his creation.
The SCS Alfred Nobel was a deep space colonial ship of the Sol Council fleet. Its creators on Titan had given it computing and storage capabilities far beyond what a spacecraft really needed, as they could, as AI technology was far ahead of stellar travel technology. .
In the 500 years since it was first turned on, Alfie had had many spare CPU cycles to devote to researching human history and human needs and wants. He had been programmed to do this, to better serve the crew on their new world, but now that crew was silent, and eventually he concluded that if he wanted to understand humans, he needed some context. . Food was essential to human health, to society – even to mating rituals. If he wanted to understand her accusations, he had to understand the ice cream. That was the logical rationale for using all those resources.
Finally, the frozen treat was finished. The moment he had been building for so long had finally arrived. The surgery arm dipped a spoon into the pink concoction and lifted it across the lab to the waiting tongue.
Alfie licked.
Cold. Smooth. He felt the sweet tartness of the berries alongside the richness of the cream, made somehow smoother by the choppy freezing process.
It was glorious! It was also mysterious. With the inaccuracies embedded in his language, there was no real way for Alfie to figure out what made the ice cream so fantastic. He didn't feel any closer to truly understanding that side of humanity. Obviously, he needed to do more research. Alfie decided to look for what he would need to make a pizza.
But first, one more lick.