A Good Weekend Christmas Reading Guide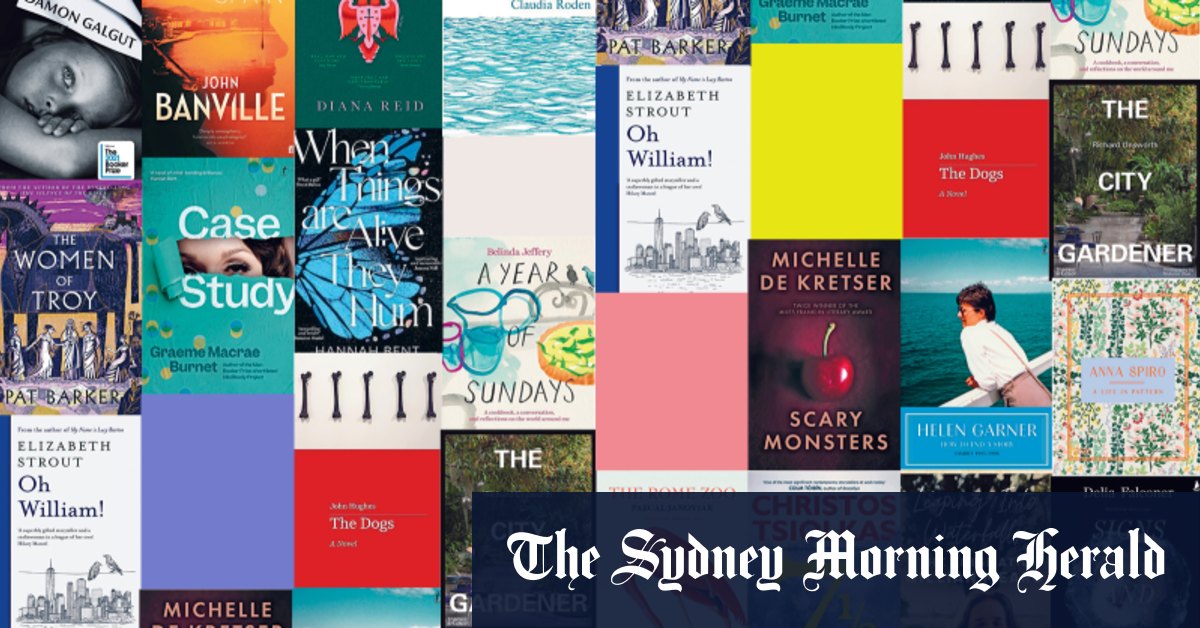 australian fiction
There is a lot to like about the current batch of Australian novels. Two-time Miles Franklin winner Michelle de Kretser returns with Scary monsters, two stories about immigrants to Australia that can be read in either order. In one, while Lily was teaching English in the south of France in the 1980s, she witnesses racism against Moroccan and Algerian migrants that resonates with her own experience. She is also haunted by a recurring fear of male violence. In the other, Lyle lives in a near and spooky Australia where Islam is forbidden and is obsessed with "fitting in" so that he and his family are not repatriated. An ironic and subversive look at the experience of migrants, mixed as always with biting humor.
Christos Tsiolkas just won the prestigious Melbourne Prize for Literature for a body of work that includes his latest book, The Deeply Personal 7½. As Scary monsters, its form is unconventional: a cross between fiction and memory in which he explores the art of writing, the beauty of art, the power of memory and nature as comfort. Brilliant.
Then, two crisp beginnings. Everyone from Helen Garner all the way down is talking about Love & Virtue by Diana Reid, a dazzling exposition of what goes on behind the closed doors of two gay (unnamed) residential colleges at a university in Sydney. A smart, well-written exploration of the explosive cocktail of sex, consent, class, privilege and power, this is the perfect gift for your favorite millennial. Hannah bent When things are alive they hum, meanwhile, is a tender portrait of brotherly love and impossible choices that will break your heart.
Dogs, by John Hughes, is an exploration of memory, family relationships and the power of the past to shape the present, with a dark secret at its heart. Beautiful writing.
Non-fiction
Now let's move on to non-fiction, starting with books that provide an intimate glimpse into the lives of two Australian writers. How to end a story, the third volume of Helen Garner's Diaries (covering the period 1995 to 1998) chronicles, with devastating frankness, the last days of Garner's marriage to a successful writer, a union that drains both his creativity and Her confidence.
At Bernadette Brennan's Jump in the waterfalls is a biography of the late Gillian Mears, who is best known for her latest award-winning novel, Foal bread. Brennan skillfully weaves the threads of Mears' often tumultuous life with in-depth analysis of her writings until her untimely death in 2016.
Illustrated books
Many of us have turned our attention this year to our homes and the old-fashioned joys of cooking, gardening and home decorating, and this is reflected in the current crop of picture books. Transport yourself to the south of France with culinary star Claudia Roden's Med: A cookbook, filled with new Mediterranean (mostly French) recipes and evocative photographs of food and places.
Belinda Jeffery, beloved Australian cook, turned her popular Sunday recipe Instagram posts into a book, A year of Sundays, which offers delicious, seasonal recipes for the home cook along with her warm comments on food and life in general. For those townspeople who have turned to gardening, The city gardener by landscape designer Richard Unsworth provides endless advice and inspiration.
Loading
Brisbane-based interior designer Anna Spiro is famous for her use of bright colors and eclectic patterns and for her glorious second book, A life as a model, presents her gorgeous designs to perfection, with stunning photographs and invaluable advice on how to achieve that timeless Spiro look.
And finally …
Anyone interested in the emotional and psychological impact of climate change will be captivated by Delia Falconer's breathtaking collection of essays, Signs and wonders.
To know more about Have a nice week end magazine, visit our page at The Sydney Morning Herald, Age and Brisbane timetables.
The best of a great weekend delivered to your inbox every Saturday morning. register here.